Greeting bloggers,
This is the newest addition to our shop Intricate Handiwork with lots more on the way!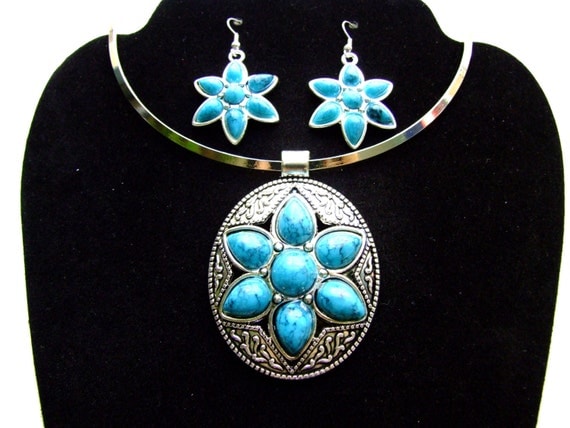 A fabulous turquoise choker with earrings, a perfect gift set for any woman.
Click here to learn more!
Don't forget that for a
limited time only
use the coupon code
XMAS2014
at check out to receive a 10% discount!