Dear Bloggers, Here is the latest addition to our shop!
A gorgeous beaded memory wire bangle bracelet with matching dangle earrings.
Made with dark rainbow seed beads that reflect light beautifully.
Perfect one of a kind gift for anyone!
Click here to learn more!
Now 20% off original list price!!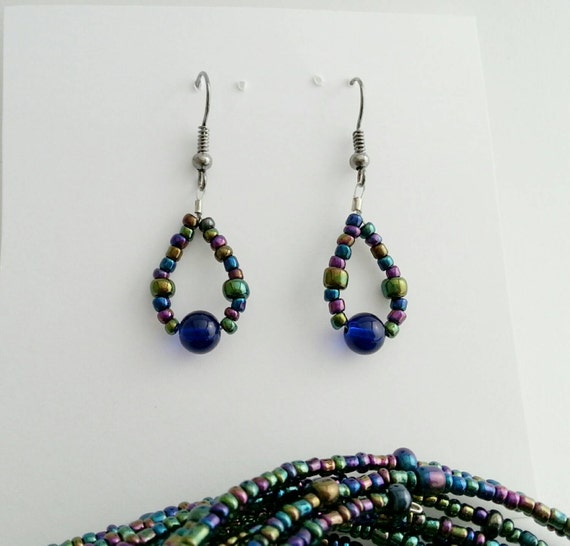 Click here to see the rest of our inventory at Intricate Handiwork.
From now thru January shop our big Christmas sale, don't miss your chance to save 10% with the coupon code XMAS2014 at the checkout! Merry Christmas and happy shopping! :-)