Greetings!
Here is the latest addition to our shop
Intricate Handiwork
A New set of four awesome Limonite after Pyrite Psuedomorph Crystals, Formed by Iron Ore leeching from the soil and electroplating to Pyrite crystals and then over time chemically transforming them into solid Limonite (a form of Iron ore) but keeping the shape of the original Pyrite crystals. See below for info on our sale!
This is a great set of 4,
Click here to learn more!!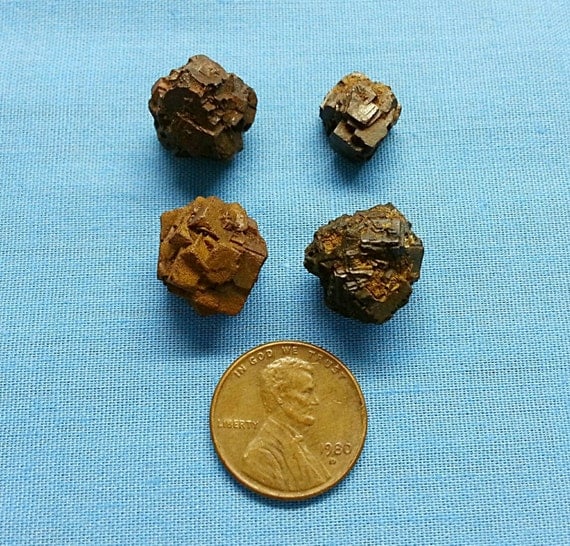 Don't miss our St. Patrick's day sale! From now through the 17th receive 10% off when you use the coupon code IRISH16 at the checkout!
Click here to shop now!