Dear bloggers, Here is the latest addition to our shop
IntricateHandiwork
A set of four Limonite after Pyrite Pseudomorphs.
Limonite is an iron ore, that in this case, chemically changed and replaced another mineral but kept the previous mineral's shape (pseudomorph).
The largest specimen is approximately 1/2" , 4 grams, or 20 carats.
Perfect for any aspiring geologist or scientist, or perfect specimens for a private collection.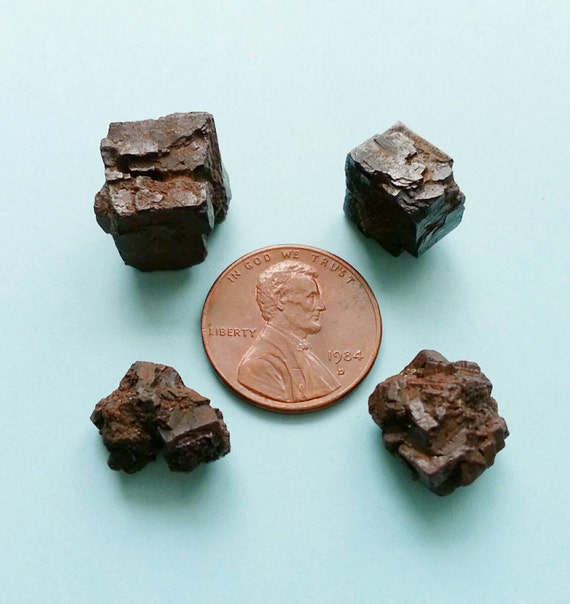 Don't forget our big Valentine's day sale on Jewelry! Prices on some items have been slashed by 40%.
Save 10% on your order when you use the coupon code HEART2015 at checkout!